Client First Staffing has over 20 years of staffing and recruiting experience. We strive to assign equal value to our clients and our job candidates. We pride ourselves on being a locally-owned and operated, full service staffing company.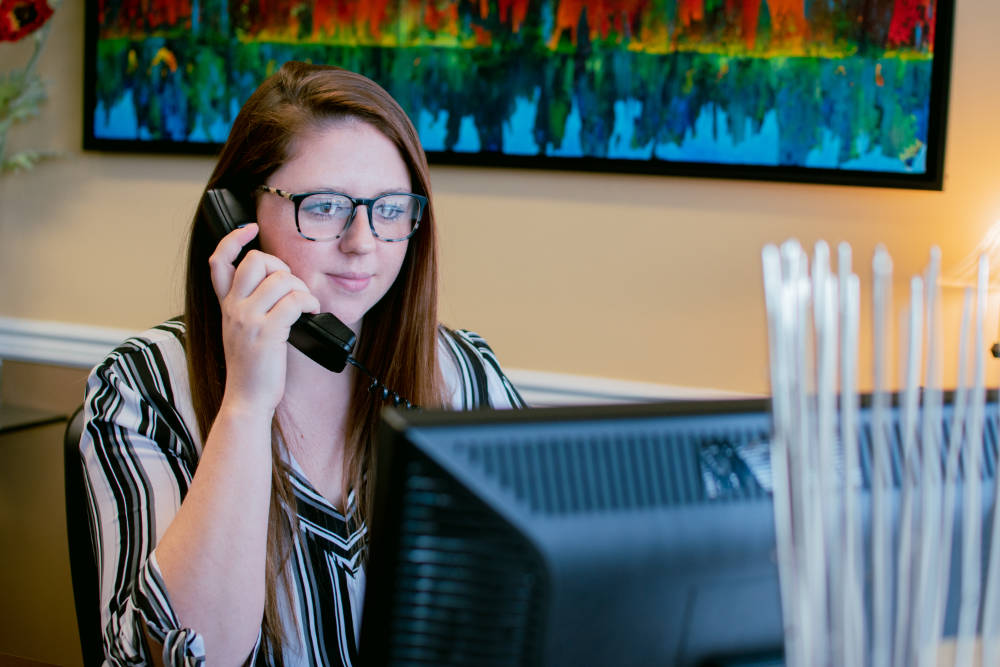 ★ ★ ★ ★ ★
"I have been to many staffing agencies both in Little Rock and in Pine Bluff. This is perhaps the first time I've ever been given feedback and critique on my resume. This group is one that genuinely cares about doing a good job and getting people hired. Their offices are clean and very orderly and they're a very modern office. Would recommend to anyone and everyone."
★ ★ ★ ★ ★
"I highly recommend this place. They immediately made me feel right at home. And, they seem to really want to help me find a job. Not to mention, Kyle redid my resume in about ten minutes, and made it look so much better! It's a really great place and again, I highly recommend this place!"
★ ★ ★ ★ ★
"Great agency to be a part off! They have helped me more than once to get a position. They helped me get a position that I loved and was $3 more than I was getting previously. Unfortunately, that company closed after I was there for 2 years. After that, they helped me get another job! I am even pregnant and was struggling to find a position that I was going to have to leave soon anyways. They are very understanding of life circumstances and will do anything possible to employ you. I am so grateful for being able to work with Kyle, Kelli, and Haley at Client First Staffing." 
★ ★ ★ ★ ★
"Excellent Client Service, friendly, always working for clients." 
★ ★ ★ ★ ★
"After months of job searching, I finally made the best decision to reach out to Client First Staffing Solutions. Not only was I employed within a week but also I felt fully supported and coached throughout the entire interview/hiring process. These guys quickly became so much more than an employment agency; they are friends! Client First Staffing Solutions turned a really stressful time in my life into a fun experience. Should I decide to change careers in the future, I will absolutely reach back out to these guys!!" 
★ ★ ★ ★ ★
"Kyle and his team are amazing n they always greet u with a smile….they help in any way they can and they are very patient. They give people opportunities that would have never happened without their amazing help.
Thank u soo much for everything u have done for me and my career…Much love to you all!!" 
Did you love your experience?
At Client First Staffing, we strive for excellence. Please let me us know how your experience was by leaving us a review.