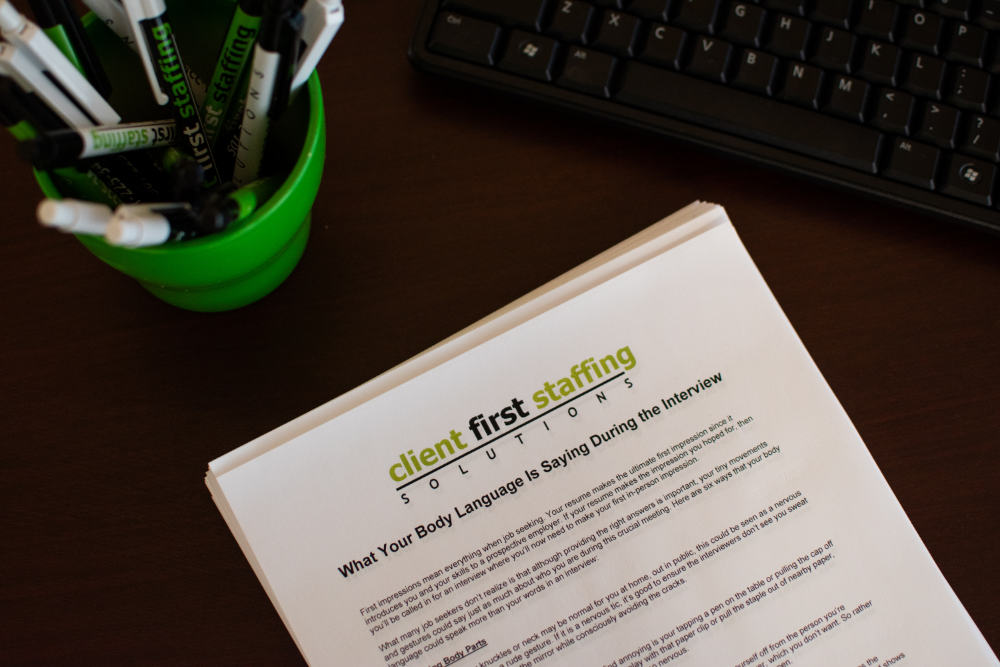 Our #1 focus is to provide our clients with the best possible candidates to meet their staffing needs.  We do this by developing relationships, listening to our clients and working together with them as a team.
What type of services do you offer?
Temp, Temp to Hire and Perm Placement
Are candidates given skill assessments?
Client First Staffing has over 500 assessments available to our clients. We will work with you to determine which assessments will best assist in finding the right candidates for you. We can also send these assessments to any of your employees to establish a benchmark
What type of positions do you staff?
We staff predominately: office/clerical, administrative, accounting, medical office, human resources and customer service positions
Does Client First Staffing require drug and background screens
Drug and background screens are conducted based on client hiring requirements.